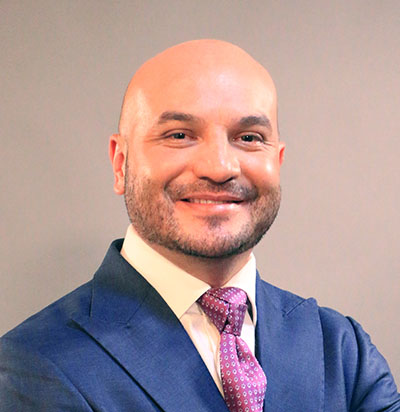 Andres Rivadeneira graduated as a medical doctor from the International University of Ecuador and specialized in plastic, reconstructive and aesthetic surgery at the Catholic University of Santiago de Guayaquil. Afterwards, he completed his residency at the Luis Vernaza Hospital.
Currently, he works in the plastic surgery area at the Roberto Gilbert Children's Hospital and attends private consultation in the plastic and neuroplastic part. In addition, he is a professor of plastic surgery at the Catholic University of Santiago de Guayaquil.
While doing a fellowship in plastic surgery with Dr. Lee Dellon at the Johns Hopkins Hospital, he became interested in neuroplastic surgery. He went on to specialize in the branch at the Dellon Institute for Peripheral Nerve and Plastic Surgery, with an emphasis on migraine surgery, starting the program in 2014.
He is a regional pioneer of migraine surgery, having treated hundreds of patients with chronic refractory migraine. He has also co-authored the book "Pain Solutions", in Spanish, among other academic articles. In addition, he has received several awards for his studies in the field of neuroplastics.
He is an active member of several societies, including the American Society of Plastic Surgery, Migraine Surgery Society, Ibero-Latin American Federation of Plastic Surgery, Association of Extremity Nerve Surgeons, and the Ecuadorian Society of Plastic Surgery. At present, he is actively involved in expanding migraine surgery in South America.